Travel tips for India: What do you have to know before preparing a trip to India?
After having traveled 3 weeks in India I have written an article where I leave some general information about India and a series of tips for traveling in India that will be useful in your first trip to this incredible country.
India is a country that does not leave anyone indifferent and is certainly worth visiting. It is one of those places that you may like or not, but that you have to see and live. A world apart. Surely, if you are planning a trip to India on your own you are asking yourself many things: where to go, what to see, how long to stay, is India safe, and a thousand other things. From here we will try to solve a few of those doubts: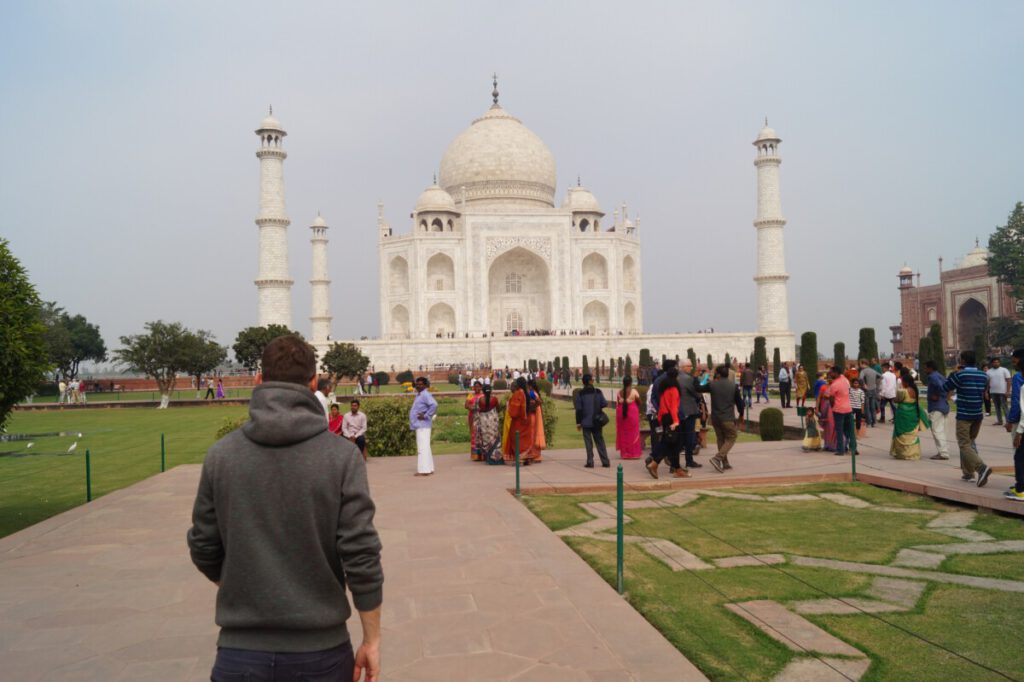 General information
With approximately 1300 million inhabitants, it is the second most populated country in the world, after China.

It is the seventh largest country in the world, after Russia, Canada, USA, China, USA, Brazil and Australia.

The official currency is the rupee. Today 100 rupees is equivalent to 1.2 euros.

The official languages are Hindi and English, although there are more than 1,600 languages and dialects.

In India, cows are sacred, so it is forbidden to sacrifice them. It is common to see them wandering around cities and towns in their own free will.

The Ganges River is considered sacred. If you go to cities where the Ganges crosses (such as Varanasi, Rishikesh or Haridwar) you may see Hindus burning their dead on the banks of the river and throwing ashes at it.
The Dalai Lama has lived in exile in northern India, in McLeod Ganj, since the 1950s.

The Holi Festival is the Hindu festival held at the beginning of spring. It usually takes place between February and March and is characterized essentially by sprinkling others with colors.
Religion in India
Hinduism is the main religion in India and the third religion in the world after Christianity and Islam.

Hinduism, Jainism, Buddhism and Sikhism are religions that originated in India.

After Hinduism, Islam is the second largest religion in the country. It has a total of 150 million faithful, approximately 15% of the population.

Behind Hinduism and Islam, the most devout religions are: Christianity, Sikhism, Buddhism and Jainism.

Beware of sacred sites such as temples, rivers or lakes. Another important point in our list of travel tips for India: If you want, you can make a donation, but first of all make the price clear. But it's possible that even after that they will try to cheat you and ask you much more. Here is my experience.
India is an ideal place to visit all kinds of temples. You will find temples of different religions right next to each other and even modern temples of minimalist architecture like the Lotus Temple in New Delhi.
Every 12 years the Kumbh Mela is celebrated, a Hindu festival that brings together more than 60 million people.
Things to keep in mind in India
In this country they have a huge problem with ATMs. Whenever you go to an ATM, try to get out as much as you can. You never know when you'll find a working ATM again. We took out 8000 rupees each time.

Among the most important tips for traveling in India is to try to get rupees before arriving in India. Airport cashiers often don't work and changing at the airport is excessively expensive. From about 50 euros that I exchanged I returned 42 euros in rupees.

To affirm the Indians make a very strange movement with the head, as if moving it in circles. It's pretty funny.

Indians are nice and smart people. Many also have a rather chubby character. Take them with humor.

It is advisable to try to go by train, as they say it is quite an experience. However, you usually have to book one or two days in advance as they fill up. We rarely plan anything more than a day in advance so we did all our travel in buses, most of them night buses with beds.

To move around the big cities you can download the Ola application. It's like Uber and it's going very well as you have the option to pay in cash.

You'll also find tuc-tucs everywhere and all the time to get around the cities.

If you're just in time you can look for a tuc-tuc or a private taxi that will take you around the city visiting the most famous places. Often the same driver can act as a guide in exchange for a good tip. They usually ask for about 1000 rupees in total.
The art of bargaining in India
After 5 years in Asia I thought I had seen it all in the art of bargaining, but by far the Indians are the best traders I have ever seen. They make you feel bad if you go into their store and don't buy anything. In the end, you stop going into stores and save yourself a lot of trouble.

Many of these guides will offer you a visit to tea houses or textile houses with the excuse of learning something new about India. Everything is a small strategy for you to end up buying some souvenirs.

This is your preferred technique:

They sit you down, bring you something to drink and tell you that they will explain to you, for example, what each fabric is made of and how it is made. You are told several times that you don't need to buy anything if you don't want to.

Suddenly they start to show you their entire store. They break bags and unroll all kinds of fabrics. They show you the details of each one and make you feel bad about all the work you're doing.

When this whole show is over, they ask you which one you liked. If you look at any garment or any other object you are already lost. They'll ask you how much you want to pay and won't leave you alone until you buy or leave the store. And if you don't buy, don't be surprised if they get angry.
Indian food
Indians usually eat with their hands, but everywhere they'll give you cover if you need it. Even so, I advise you to try eating with your hand someday, who knows, maybe you'll get hooked.

In the street you can eat for 40 rupees. And in the restaurants a little fancier for 150 to 400 rupees.

In restaurants it is very common to order Thali, a large tray with several types of dishes that combine with each other. Its price is usually around 100 rupees in humbler places or up to 700 rupees in more expensive places.

Chai is the hot milk tea that Indians usually drink. A glass of chai costs 2 rupees. Although many blogs advise you not to drink it for reasons of hygiene, for me, you don't taste India if you haven't tried chai. We hooked up and drank a few every day.
Travel tips fo

r India: Typical Dishes

The Indian gastronomy is characterized by its variety of flavors and the large number of dishes that exist. Here is a list of our favorite dishes and I leave you a link with more extensive information on Indian cuisine:
Samosa (Indian Empanada)

Momo (Indian Dumblings)

Kati Roll (Indian Kebap)

Dhal (Lentils)

Chana Masala (Chickpeas with spices)

Palak Panner (My favorite dish)

Chapati/Roti (Indian breads)

Tandoori Chicken (Spicy Roast Chicken)

Chicken Tikka Masala (Cooked chicken with spices)
India, more than a place to spend a vacation, is a place to live an adventure. Every day you see things that surprise you, every hour that passes you learn something new and every minute you want to stop to take a picture.
I hope these travel tips for India and these curiosities are useful for your trip. And yes, it is confirmed, you will like India or not, but it will not leave you indifferent.
Leave your opinion and if you found the post useful and interesting, I encourage you to share it and value it. Thank you!
Most smiles start with another smile.

– Jennifer Middleton –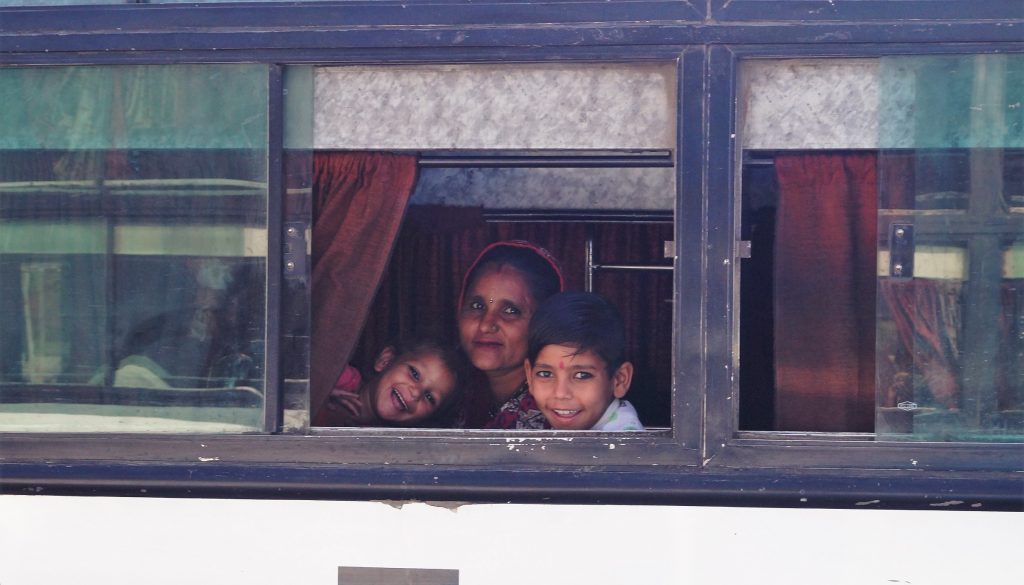 NO TE VAYAS SIN ANTES VALORAR EL POST: