Practical advice for travelling to Thailand: all you need to know
If you are preparing a trip to Thailand on your own and you are looking for tips to travel to Thailand here is a list of things you need to know before you go to avoid scaring and unpleasant surprises. Thailand is a very touristy country that is characterized by its ease of travel, but it is also true that before going you must be well informed.
After going to Thailand on a trip, either with friends and alone for two months. And, in addition, having lived 4 months in Thailand teaching English and have visited both the mountains of the north, the deep provinces of the center of Thailand and the beaches of the south, here I leave a list of tips for traveling to Thailand that can help you in your new adventure: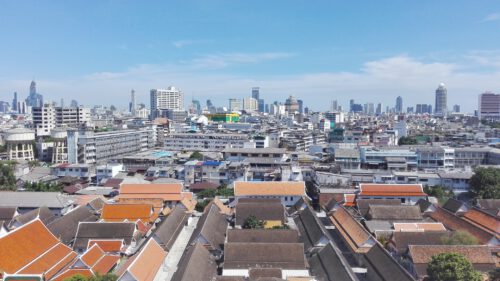 Travel tips for Thailand
Currency and visa for Thailand
If you are Spanish you don't need to get a visa in advance to go to Thailand. Just arriving at the airport you get a 30 day visa for free.

To get a visa you will need:

A passport valid for more than 6 months.

Fill in the immigration form that you are given on the plane or at the airport.

Show the ticket of exit of the country (sometimes they ask for it, sometimes not)

From the website of the Ministry of Foreign Affairs you can obtain a lot of useful information such as emergency contacts and travel recommendations.

If you are one of those who don't like to book in advance, at least take the address of a hotel with you. Many times at the border you are also asked to write down the address of where you will be staying during your first night in Thailand.

The Thai currency is called Baht. Currently, 1 euro is equivalent to 33.80 Baht.

You can change money only by arriving at the airport, either at exchange offices or at ATMs. It is recommended that you either withdraw from the ATM or change something so that you can at least pay for the transport to your hotel and then change more in the center which is usually cheaper.
What vaccinations are required for travel to Thailand?
Mandatory vaccinations: Yellow Fever (if coming from an endemic country).
Generally recommended: Tetanus-diphtheria/Tetanus-pertussis, MMR, Hepatitis A, Typhoid fever
Recommended in special situations: Hepatitis B, Japanese Encephalitis, Cholera, Rabies, Influenza, Pneumococcal.
Prices and expenses in Thailand
If you want to spend less, meet nice and friendly people and see the most authentic Thailand and you don't mind suffering from mosquitoes; go to the north.
If you don't mind spending a little more, you want to see amazing islands and enjoy beach parties; go south.

Haggle whenever you can. Except for eating.

The most expensive are alcoholic drinks, tours and transportation. Everything else is almost free.

In central and northern Thailand you can eat on the street for less than 40 Baht (1 euro).

In the south you can eat for about 100 or 150 Baht (2,5 to 4 euro).
Thai Gastronomy
Thai cuisine is characterized by a mixture of acid, salty, sweet and spicy flavors.

The most typical Thai dish is the Pad Thai, which is basically wok-fried noodles combined with chicken, beef or fish. Great! But after a week of eating it, it would be good to try other things…

Thai sweets are very famous and very varied. I encourage you to try as much as you can without fear, you'll love them!

Say "Mai Ped" if you don't want spicy and "Aloi" to tell them it's delicious.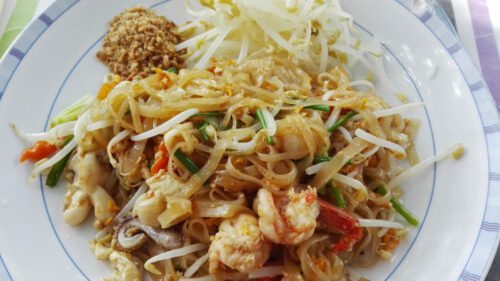 Travel tips for Thailand
The climate in Thailand, when to travel to Thailand?
If you want to avoid the monsoon, don't go to Thailand from May to mid-September.

From October to February is when it's better, it's hot but you can stand it and it doesn't usually rain.

The worst month is March and April, which is very hot and since it does not rain it is almost unbearable.

During the monsoon, it usually falls short but intense downpours, so if you see that it starts to rain you better take shelter just in case.
What places and cities to see in Thailand?
Bangkok, the capital. A chaotic place, full of beautiful temples, street life and partying.
Chiang Mai, the city of temples and one of the most beautiful cities in all of Thailand.

Chiang Ray and Pai, surrounded by nature and famous for its tranquility and trekking to lost villages.

Sukhothai and Ayutthaya, ancient capitals of the kingdom of Thailand. Ideal to see ruins and Buddha statues.
Khao Yai National Park, to take a route through the jungle and see wild animals.
Phuket, the islands of Koh Phi Phi and Ao Nang to enjoy dream beaches.
Koh Samui, Koh Phangnan and Koh Tao for diving, snorkeling, enjoying the beaches, the tranquility during the day and the partying at night.
Transport in Thailand
The fastest transports are the tuk-tuks but watch out for them. Agree on the route of the trip, the price, and tell him NO STOPS. Otherwise, they will always want to stop at some store to take commissions and you will lose a lot of time.

Taxi is the cheapest and safest thing, but always ask them to use the meter.

If you are travelling alone and can't find people to share a taxi just to get to Bangkok you can take the metro to the city center, although it doesn't exactly leave you on Khao San Road.

To travel between cities you can take the train or buses. I recommend the buses, they are comfortable, usually clean and cheap.

Try to avoid buying bus or train tickets in the agencies because it will be much more expensive. Take a taxi or a bus to the nearest station and buy it there. Thailand is a very touristy country, so there are always buses everywhere and at all hours.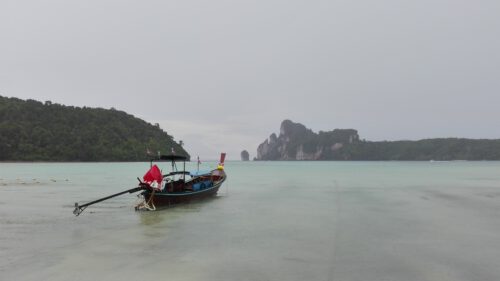 Travel tips for Thailand
Thai culture and customs:
Barefoot when entering temples and buses with beds.

Be careful where you put your feet or shoes, for Thai people it is the dirtiest part of the body.

Salute reverence mode the more the better, it serves both to show appreciation, respect, and apology.
Don't get behind the buses at all, it's a place reserved for monks.


Smile at people, they will always dissolve your smile (especially in the north).

Be patient with people who come to sell you things and if you want say "Mai ao krap" which means: "I don't want to, thank you".
Partying in Thailand
If you like to party, you're in the right country, you'll find a party anywhere.

In Bangkok, you can't miss Khao San Road, the street with the most partying and best atmosphere in all of Asia.

Watch out for extremely receptive girls around the club, they will most likely end up asking you for money.

Don't worry too much about the ladyboys, they are usually easy to spot, unless you are very drunk.

If you want to save money, don't drink too much alcohol in bars. A beer in the bar will cost you at least 2,50 euros, almost the same as your lunch and dinner depending on what kind of restaurants you like to go to.

You can buy alcohol from 7/11 to 11 at night and buy something to eat before going to sleep since 7/11 is open 24 hours a day.

Most importantly, don't be afraid, Thailand is much safer than people think. It is full of good people who will give you a hand whenever you need it without asking anything in return.
Take some flexibility, humor and patience with you. Come expecting the unexpected, be prepared to go with the flow, be prepared for an adventure rather than a vacation.

– Lonely Planet –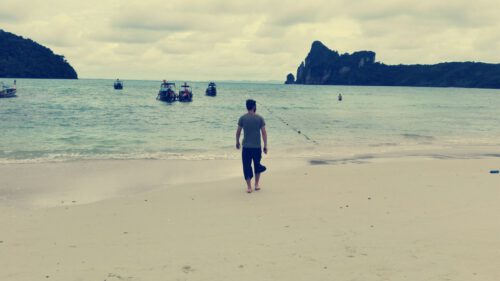 If this list of tips for travelling to Thailand has been useful and practical, please: share, rate and/or comment. Also, before leaving, you may be interested in the post about 4 possible routes to do in Southeast Asia.
NO TE VAYAS SIN ANTES VALORAR EL POST: